STUDENTS' ABILITY IN COMPREHENDING MOVIE ENTITLED "MY BIG FAT GREEK WEDDING" OF ENGLISH EDUCATION STUDENTS OF BATANGHARI UNIVERSITY: A CROSS-CULTURAL UNDERSTANDING
Sari
The purpose of this research is to identify how far students of English Education program of Batanghari University can understand the differences of cultures that can be seen from the movie entitled "My Big Fat Greek Wedding". Their comprehension about the cross cultural understanding will be notified from their analysis towards the movie. The subject of this research is semester VI students of class A1 which consists of 23 students. Meanwhile the object of the research is students' analysis of cross cultural matters in a form of interview after they watch the movie. The method used in this research is mix method. Qualitative approach is used in analyzing the cross cultural matters in their analysis towards the movie and quantitative approach is used to count the forms of cross cultural matters that occured from the movie. The hypothesis of this research is that the students are able to  understand the difference of other cultures especially American, British, or Australian culture which is related to their major.
Kata Kunci
Cross cultural understanding, Students' ability, movie, My Big Fat Wedding Introduction
Referensi
Brown, A.,1995. Organizational Culture. London:Pitman.
Hornby, A.S.,Cowie, A.P., & Lewis,J.W. (1974).Oxford Advanced Learner's dictionary of
current English (Vol.4).London :Oxford University Press.
Koentjoroningrat. 1986. ―Peranan Local Genius dalam Akulturasi‖, dalam Ayatrohaedi,(ed),
Kepribadian Budaya bangsa (Local Genius). Jakarta: Pustaka Jaya.
Miller,D.2003. Pluralism, Multiculturalism, and America. Montgomery, Alabama :Apologetics Press,Inc.
Rivers, W.M.(1981). Teaching Foreign Language Skill. US : University of Chicago Press.
Lightbown, P. M. & Spada, N. 1999. How Languages are Learned. Oxford: Oxford University Press.
Manning, P.K & Cullum-Swan. B. 1994. Narrative, Content, and Semiotic Analysis Thousand Oaks: Sage.
Parsons, T.W. 1962. Cross-Cultural Understanding: Another Look . US: Association for Supervision and Curriculum Development.
Pennycock, A. 2001. Critical Applied Linguistics: A Critical Introduction . London: Lawrence Erlbaum Associates.
Peterson, E. & Coltrane, B. 2003. Culture in Second Language Learning. Center for
Applied Linguistics . Retrieved from:
https://eclass.upatras.gr/modules/document/file.php/PDE1439/Culture%20in%20Second
%20Language%20Teaching.pdf
DOI:
http://dx.doi.org/10.33387/hjp.v12i2.3676
Refbacks
Saat ini tidak ada refbacks.
------------------------------------------------------------------------------------------------------------------
HUMANO: Jurnal Penelitian
ISSN 1978-6115 (Print)
ISSN 2597-9213 (Elektronik)
Published by: LPPM Universitas Khairun
Jalan Yusuf Abdurrahman Kampus II Unkhair, Kelurahan Gambesi, 97722 Kecamatan Kota Ternate Selatan, Provinsi Maluku Utara
Email: humano@unkhair.ac.id
URL: https://ejournal.unkhair.ac.id/index.php/humano/index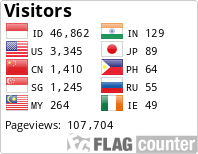 This work is licensed under a Creative Commons Attribution-NonCommercial 4.0 International License.